Door-to-Door
Mini Storage Box
No Deposit | Flexible & Convenience
On Demand Storage
One stop door-to-door storage service. Store your goods without having to leave home!
Competitive Prices
Each mini storage box is just $42 per month only. No deposit required. Free the 1st delivery fee is now available upon service application!
Flexible Storage Period
Base on your needs to determine storage period. We will not charge that you don't need, you only pay for what you use.
Fast & Simple
Give us a call or order online to simply access your boxes for packing and get back your belongings anytime.
Mini Storage Box
Ideal for small and handy items.
Can store approx. 60 T-Shirts.
BOOK NOW
Storage Fee & Deposit
$42 / month
No deposit required
Min. Storage Period
1 month
Pricing
Only pay for what you need
1st Drop-off & Pickup
Free
Pickup Service Fee
$18 / box (Min. $90 / trip)
Booking to Access
One working day before by 3pm to access your boxes
Dimensions
60L x 40W x 32H (cm)
Weight Limit
Max 23KG
How Door-to-Door Mini Storage Box Works
U SPACE mini storage box is simple, flexible and easy to use. We come to collect your belongings, store them securely and return them back to you when you need them.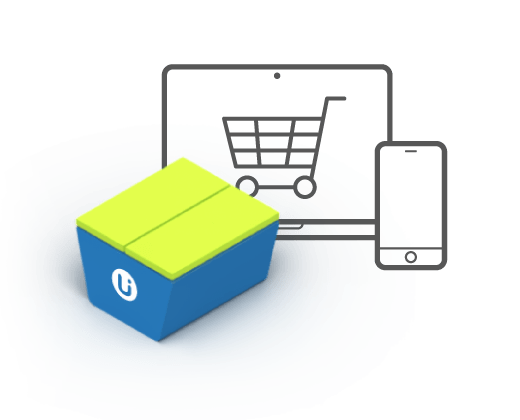 1
Order
Schedule online or call us to get your mini storage boxes.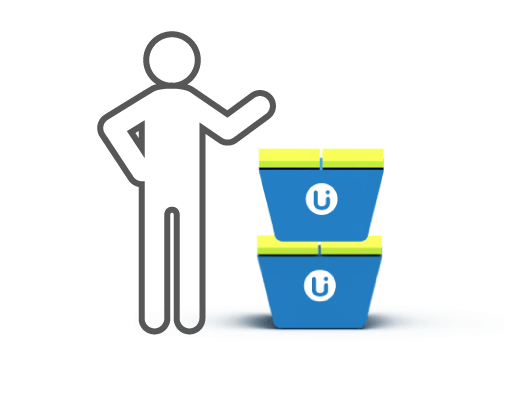 2
Drop-off
We send empty boxes to you. You have up to 14 days to pack your item.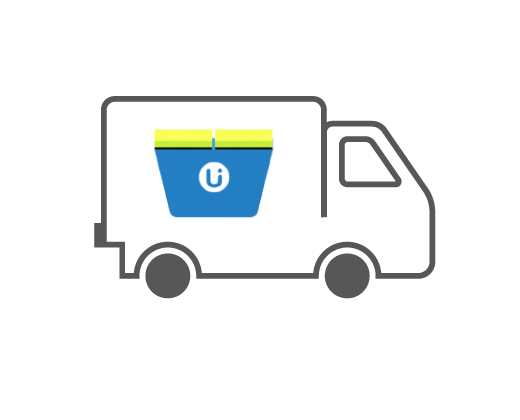 3
Collect & Store
We pick up your packed items and take them to our secure storage facilities.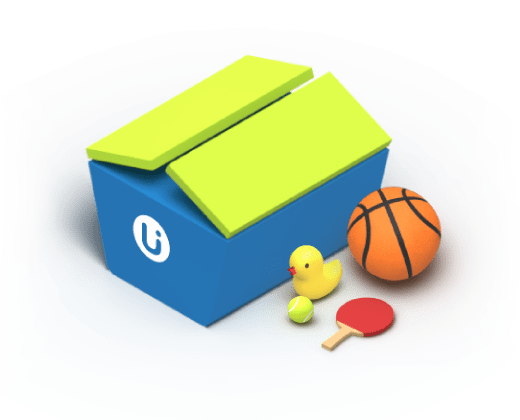 4
Return
We bring your items back to you whenever you want.
What Can I Store?
You can combine the boxes as you like and need. No matter what you're storing, you can customize your storage capacity that suits you.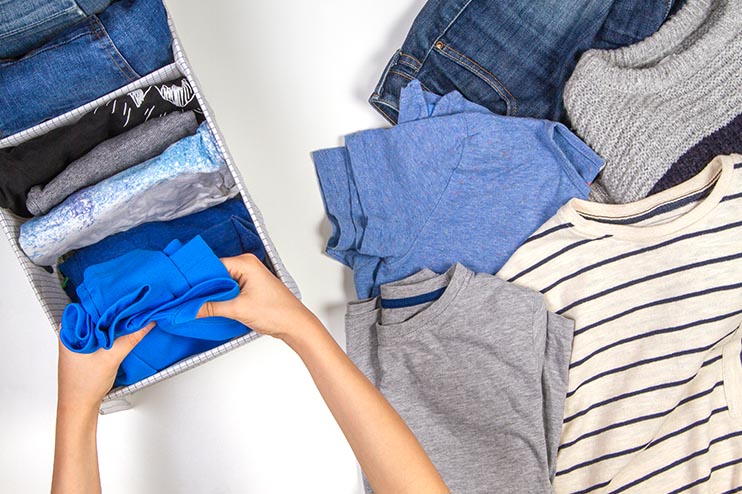 Seasonal Clothes
Mini storage box is ideal for storing seasonal clothes and accessories. Our mini storage box service simply keep your clothes safe and helping you to create more living space to you.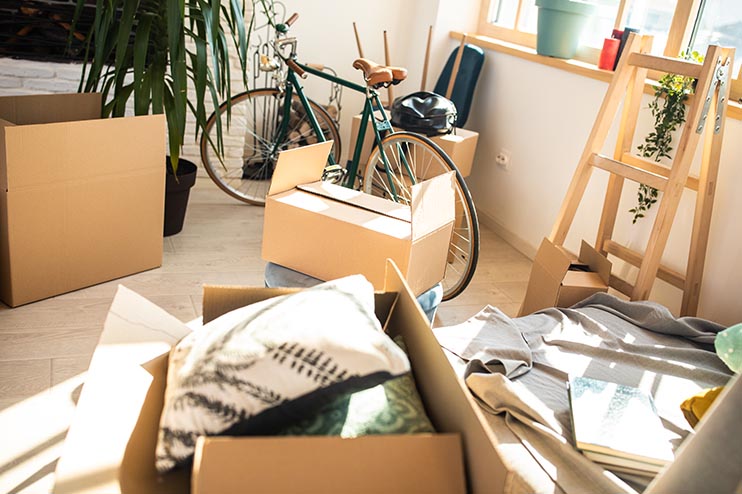 Sundries & Stuffs
Storage box is a good way for you to store your sundries and stuffs. This service allows you and your family to store your personal belongings for easy management.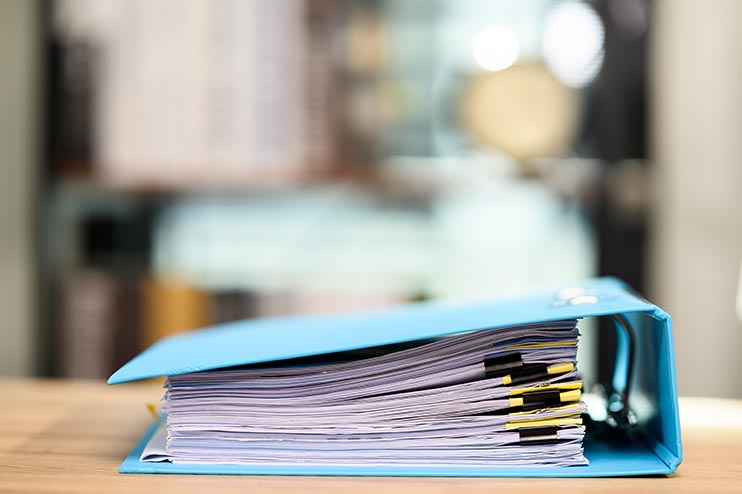 Books & Documents
Many book lovers may not have room at home to store a lot of books. The storage box is the best places to store books that you don't need it all the time.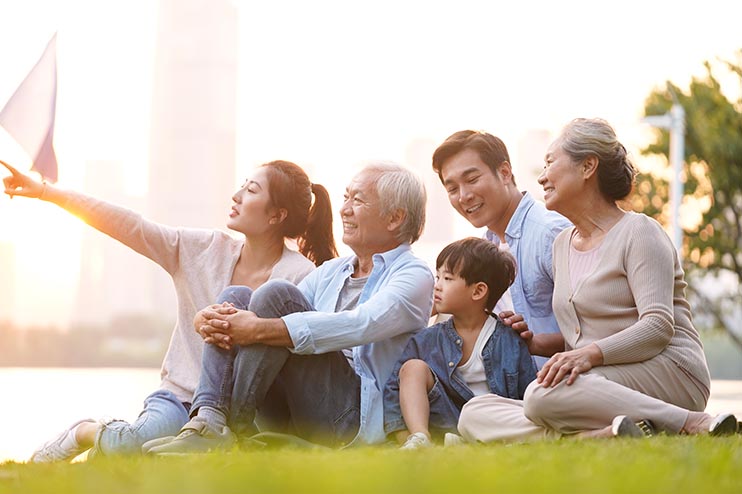 Valuables
Do you keep your childhood items or toys? Those valuables should be preserved. Our storage box is good way for you to safe.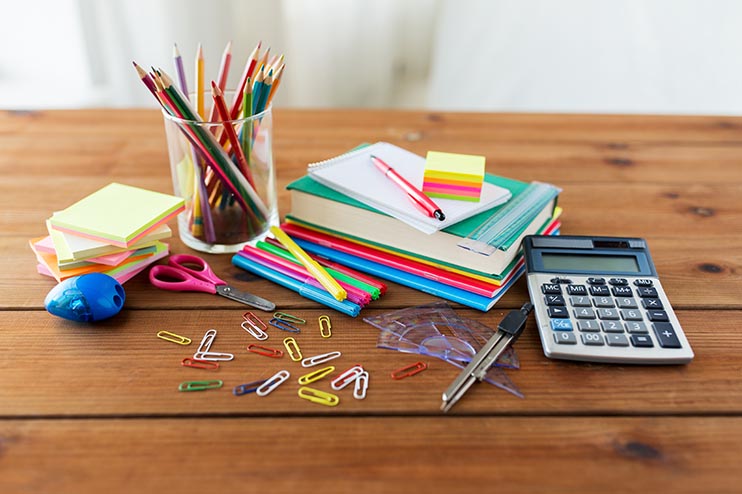 Student Storage
Mini storage box is useful for students during the holidays. It's more secure than leaving belongings in empty dorms, and you don't need to find space for your stuff at home.
FAQs - Mini Storage Box
Where is U SPACE mini storage box available?
Our door-to-door mini storage box Hong Kong service is currently available in Kowloon, Hong Kong Island and New Territories.
Remote Area Surcharge: For Tung Chung, Ma Wan, Discovery Bay and Hong Kong International Airport, surcharge will be applied.
Frontier closed area and country park area are currently not available.
How U SPACE mini storage box works?
It's easy! You can call us via hotline or place an order online. We will then be in touch to confirm the order and our logistic team will arrive at your home on scheduled day to drop-off the boxes.
After you packed your belongings, we will security seal your storage boxes and take them to our secure warehouse.
How big are the boxes?
The dimensions of our standard storage box are W60 x D40 x H32 cm. It can fit approx. 60 tees.
How can I register a mini storage box?
You can reserve your storage box via online store or hotline at 2833 9111.
What is the minimum storage period of mini storage box?
The minimum storage period is 1 month.
How much does it cost?
U SPACE storage plans start at $42 per box, with minimum charge $600 for each order. Access fee will be charged at $18 per box (Min. $90 per single trip). Any tunnel tolls or parking fees incurred during delivery shall be borne by customers.
Surcharge is applied to any delivery that meets any of the following criteria, including but not limited to:
Staircases or slopes are unavoidable in the course of delivery
It's necessary to change lifts at building platform during delivery
Remote area
Delivery on Sunday or public holidays
Overtime waiting
Change of transport schedule or service cancellation
Lost or damaged storage box
For details, please contact our customer service representatives.
How quickly can I receive the empty boxes?
Normally we will contact you to schedule delivery upon order confirmation or access booking as soon as possible.
How long do I have to pack my boxes?
You have up to 14 days to pack your stuff after we dropped off the empty boxes. After you packed the items, you can contact us to reserve the date and time slot. Then we will transfer your boxes to our warehouse.
How do I get my mini storage boxes back?
You can access to "My Storage Place" or just call us at least one working day as late as 3pm to make reservation (Working days: Mon - Fri). Select the items that you would like to check out, then select address, preferred date, and time.
Access fee will be charged at $18 per box (Min. $90 per single trip). Our mini storage box can be retrieved from Mon to Sat (except Sun and Public Holidays).
What if I don't know how many boxes I need?
No worries! We recommend you order extra boxes. You can return empty boxes you don't use when our moving team come to pick-up the packed boxes for storage. You can just pay for what you use only.
What can I store in my mini storage boxes?
Things like books, clothes, shoes, toys, or any seasonal items, etc., are fine to be stored by us. Customer shall not store any prohibited items including but not limited to the following:
Any live animals & plants
Any inflammable items or legally regulated harmful and dangerous items
Any food, drinks, or perishable goods
Any toxic waste, corrosive, asbestos, and other dangerous items
Any illegal, immoral, or illicit items
For details of the components of dangerous goods, please visit the website of the Hong Kong Government or Fire Services Department.
Can I use my own boxes?
We recommend you using U SPACE storage boxes to ensure consistent levels of security and quality of service.
Is there a weight limit per box?
To protect our staff from getting injured by moving, we suggest it must not exceed 23KG per box. If the weight is exceeded, we reserve the right to charge an additional fee and will not make any compensation for any damage to your stored items.
Where will my storage box be stored?
Your mini storage boxes will be stored at our secure warehouse in Hong Kong.
It is not open to public and equipped with 24 hours CCTV security system, automatic fire protection system, 24-hour air-conditioning, temperature control, humidity control, fire hose reels, and pest control. To make sure your items will be stored in ideal condition.
How do I secure my mini storage boxes?
Our logistic team will seal the boxes for you with plastic straps before collecting them.
Can I visit to your warehouse directly if I want to take back the items by myself?
To ensure the highest standards of security, we do not allow you to access our warehouse directly. Only our trained staff is allowed to access the warehouse. If you would like to take your items, we are happy to arrange delivery and return the boxes to you.
Will you open my boxes?
We will always respect your privacy! In normal circumstances, we will never check on your belongings in the storage boxes.
In extreme cases, such as that it is likely to have dangerous goods, illegal items, odor spreading items, or be requested legitimately by related government departments, then we will open your boxes, and we will endeavor to inform you as early as possible on such arrangement before opening.
For the terms and conditions, please refer to the Service Agreement.
I forgot what items are stored in the mini storage box, what can I do?
We will provide the boxes to you with unique ID and barcode. We recommend you taking photos of the items that you will be storing.
You can access to "My Storage Place" to add description and photos, so you can keep track of the items you store with us.
How's the arrangement if there are severe weather?
We will contact you in advance if there are any changes. You may also call us at 2833 9111 if you would like to re-confirm your appointment.
Can I cancel or re-schedule the delivery service?
If you would like to re-schedule or cancel the delivery, please call us via 2833 9111 or do it on self-service platform at least two working days as late as 3pm. Please note delivery fee will be charged if you don't notice us in advance.
What if I decide to cancel or re-schedule the service after you have dropped off the boxes? Any charges?
If your plan changed, just let us know and we will send our team to collect the empty boxes from you. Please note a service cancellation fee will be charged.
The cancellation fee will be charged based on the district and the quantity of boxes. For details, please contact our customer service team.
Can U SPACE deliver my boxes to a different address??
We are happy to deliver your boxes to a different address without any changing fee.
Any extra charge if I change my address?
There will not be any extra charge for address change.
What if I'm no show for my appointment?
To avoid our delivery behind schedule, we can wait for up to 30 minutes and trying to get in touch with you. If you are still no show after 30 minutes, we reserve the right to consider this delivery as cancellation and charge the applicable add-on fee per delivery.
The add-on fee will be charged based on the district and the quantity of boxes. For details, please contact our customer service team. U SPACE reserves the right on final decision.
Is there any insurance included in U SPACE Mini Box Storage service?
Insurance is not included in our Mini Box Storage Hong Kong service. You are advised to pack the items and seal the boxes properly. You may consider buying insurance on your own for the items stored if necessary.