Convention Storage
For Your Home Upgrades
Doorstep collection, delivery and storage
Convenience
We collect your stuffs from your front door and store it to our secure storage facilities, saving you time and energy.
Security
We strictly preserve your belongings to ensure they receive the best possible handling during transportation and storage.
Affordability
Customized storage solutions that are cost-effective and charged based on the actual storage space used.
Versatility
Our storage solutions can accommodate various furniture, items, and office facilities, fulfilling diverse storage needs.
By-Square-Feet Storage
Ideal for all sized items and furniture
Get Quote
| | |
| --- | --- |
| Storage Items | Furnitures and items of all sizes. E.g., Sofa, Bed etc. |
| Storage Fee | $45 / Sq. Ft. / month |
| Deposit | No deposit required |
| Charging Method | Charged base on the actual usage area |
| Min. Storage Period | 1 month |
| Packing Materials | Packing materials available for purchase |
How It Works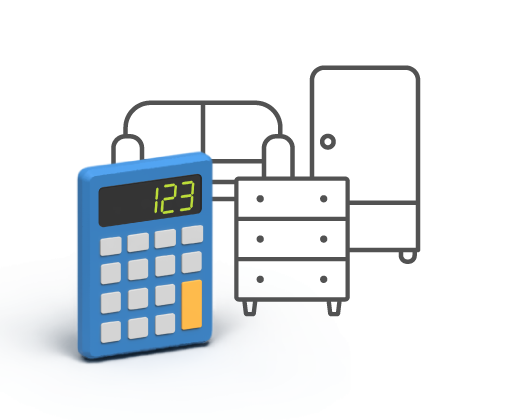 1
Get Quotes
Tell us about your plan and we will provide a clear, itemised storage cost with no hidden fees.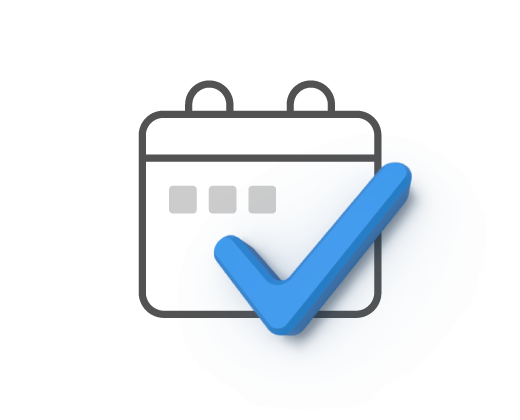 2
Confirm Booking
Reserve the storage service. We will schedule the pickup date and time with you.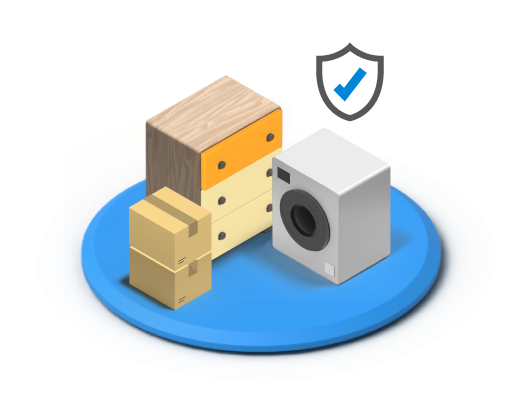 3
Check-in
We collect and store your belongings at one of our clean and dry storage facilities.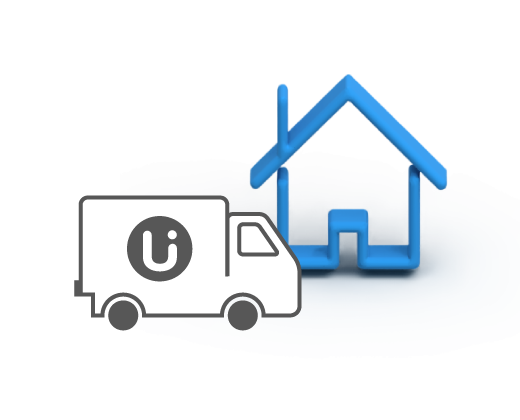 4
Check-out
When you're ready, we will return your stored items back to you.
FAQs - Furniture Storage Service
Why choose U SPACE's On-demand Furniture Storage service?
Our On-demand Furniture Storage service is designed specifically for customers who need storage for moving or renovation purposes, such as when moving house, relocating an office, or renovating a home or office.
You can entrust us with various furniture, household items, and office equipment for temporary storage until your move or renovation is complete, and we will then deliver them back to your home.
How does it work?
U SPACE provides a one-stop, convenient and fast on-demand furniture storage service with flexible storage space. We will pick up various sizes of items, furniture, appliances, office equipment, and safely store them in our central warehouse.
You do not need to visit the storage facility in person and can enjoy the convenience of storing your items at home. This service is especially suitable for customers who need extra storage space during home renovation, moving, or office relocation.
What is the size of your Furniture Storage?
The size of our on-demand Furniture Storage is flexible and can be customized according to your actual storage needs, without being restricted by the size of traditional mini storage facilities.
How much does your Furniture Storage cost?
U SPACE's Furniture Storage is an economical and tailor-made storage solution for furniture and office equipment that charges based on the actual storage space used. We do not charge any deposits, and our rates start as low as $45/sq. ft. per month.
What is the rental process for Furniture Storage?
The rental process is simple. You only need to contact us via WhatsApp or phone, tell us the type and quantity of items you need to store, and we will provide you with a free quote.
After confirming the details, we will come to your location on the day of the move to safely transport your items to our warehouse. When you need to retrieve your items, we will deliver them back to your location.
What is the minimum storage period for Furniture Storage?
The storage period for this service is flexible, and the minimum storage period can be as short as one month.
What items can be stored in Furniture Storage?
Except for illegal and prohibited items, various sizes of items and furniture can be stored in Furniture Storage, for example:
Furniture: sofas, beds, tables, cabinets, chairs, etc.
Home decor: paintings, lamps, rugs, curtains, etc.
Seasonal items: winter clothing, skiing equipment, summer sports equipment, etc.
Files and documents: contracts, reports, receipts, accounting documents, etc.
Appliances and equipment: TVs, audio equipment, computers, printers, etc.
Personal items and collectibles: such as books, DVDs, CDs, photos, stamps, coins, etc.
Business supplies and inventory: shelves, product inventory, business documents, etc.
For details about prohibited items, please refer to the government or fire department's website or contact us for more information.
Do you provide on-site estimation service?
Yes, we are happy to provide on-site estimation service. Just tell us your address and available time, and we will arrange for a professional to come to your place for estimation.
If you are unable to arrange for us to come to your place due to moving or renovation, you can also provide photos and information of your stored items through WhatsApp for a convenient and fast online quotation service.
Is your On-demand Furniture Storage service only for personal customers?
Of course, our furniture storage service is not only limited to storing household items and large furniture, but you can also store various office equipment and company documents in our on-demand storage for moving.
If you need more information about our office equipment storage service, please contact our customer service team.
Can I access my stored items in the warehouse at any time?
We apologize, but in order to ensure the safety of other customers' furniture, items, and office equipment, our on-demand storage warehouse is currently restricted to staff only and cannot provide self-access service.
If you need to retrieve your items, please let us know, and we will deliver your items back to your home or designated location.